Join Us and Tap Into The World's Fastest Growing Economy…
Find Opportunities for Your Business in China &
the Asia Pacific Region
See How You Can Create a Profound Change in
Your Lifestyle that Global Entrepreneurship brings
Meet Our Network of China Business Owners
We Bring to Support Your Success
4 Days Of Networking To Open Doors To You
That Would Otherwise Be Impossible
Join Our Call To Discover The People
and Opportunities We'll Introduce You To
At This Special Event In Shanghai, China:
Open the Door To New Possibilities, New Contacts And New Business...
Join Us In Shanghai for …
Today, instead of languishing in a tepid economy, smart businesses are diversifying by tapping into emerging new economies, with growth rates double or triple what they may be seeing at home.
China is rapidly growing to become the world's largest economy, and today it represents an incredible opportunity for entrepreneurs in America to broaden their markets, make new connections and multiply their revenues.
It's a triple-win. Not only can you take your products and services to a hungry new market of buyers, but you can find new opportunities to expand your business at home. The third win? The huge satisfaction that comes from having the opportunity to make a contribution in an up-and-coming country that can put to good use the tools, information, possibilities that we sometimes take for granted.
We'll Introduce You...
How long would it take you to arrange a trip to China where you could get in front of 500+ interested potential business contacts?
We'll connect you with a unique group of hundreds of Chinese business owners that belong to our network of graduates, who are eager to ally with capable entrepreneurs from other regions. We'll also introduce you to fellow entrepreneurs from all over the world, open to alliances for mutual profit.
With Support Every Step Of The Way...
We know that doing business in China and the Asia-Pacific region can seem daunting, but we also know how to make it happen smoothly for you. We've been doing business there for 27 of our 34 years in business, and have a network of contacts and graduates that's a true "who's who" of everything you'll need to take your business global.
We'll Prepare You...
China is an ancient empire—rich in resources, people and potential—with opportunities today unlike anything the world has ever known. It's important that you're prepped to do business there in the right way, including guidance on how to best approach Chinese entrepreneurs, local etiquette, accepted protocols, materials to bring with you, and more.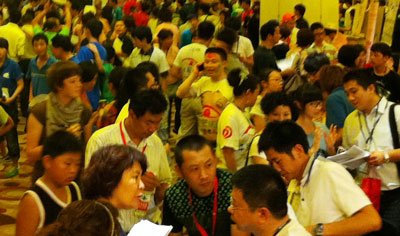 China Needs What You Have To Offer
China needs what you have to offer – your knowledge, your experience, your products and services. While it's often seen as a country that is taking jobs from America, the reality is that rapid growth has left huge market gaps screaming for products and services you may already offer. Today, China is where North America was years ago, but with a much larger population creating market demand for brand products, services and knowledge.
You Cannot Afford To Miss Out On This Event
If you've ever wanted to "go global" with your business, we're offering a four day live training and networking event IN CHINA in September. You'll have weeks of preparatory training included to make sure you're ready to make the most of this incredible opportunity.
Deals will be done, future connections will be made, and you will have the opportunity to greatly expand your business during these business building days in China.
Plus, we'll be arranging for Translators that will be there on the ground to support you through the events. We have planned every detail that will make it easier for you to network and expand your markets!
For the past 34 years, we've been growing a unique group of enlightened and uniquely talented entrepreneurs worldwide. We've trained more than 80,000 people from over 65 countries, from corporate executives to solo consultants.
This Can Transform More Than Your Business
When you step into doing business on a global level, and enter an international network of allied businesspeople, your point of view on many things can shift. Often, challenges and problems that were formerly daunting seem much smaller… because you've grown bigger. Your resources are simply so much broader – and the people around you see you differently. In other words, your personal transformation may be as profound as the one you see in your business.
We're Opening The Door To Our Network To You
This enthused network of our graduate Chinese entrepreneurs is aligned with values and business approaches that are synergistic with our Western ways of doing things. We've taught them the ethics and approaches to understand how to think broadly and capitalize on their market, and they want (and need) the help of western businesses to fully recognize the potential of China's vast and growing market.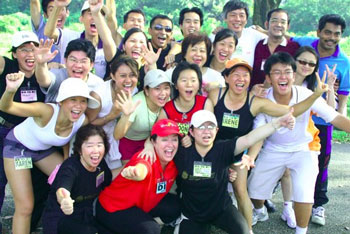 Not only will you be immersed is the entrepreneurial world within China, but your career and business will undergo a major shift, as well. By changing your mindset to "Global Entrepreneur", you'll not only be able to grow your business, but you'll also expand your ability to work with countless types of strategic partners, employees, investors and others who are important to your success.
Are You Collaborative? Open?
Ready To Grow?
We want to add quality graduates to our unique cadre of "enlightened" entrepreneurs who can operate exceptional businesses around the world and network with like-minded businesspeople on future ventures.
Join us in Shanghai this September.